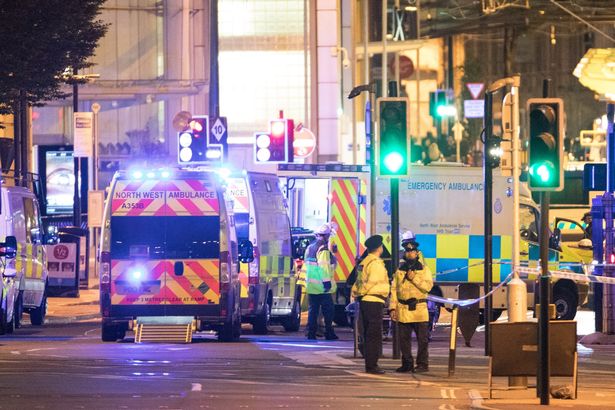 A&E staff have spoken of the horrific injuries they treated – but also the incredible compassion they witnessed – during Manchester's darkest night .
A nurse, who works at one of Greater Manchester's trauma units has described how his ward treated six of more than 119 patients who were taken by ambulance or made their own way to hospital.
Of those, 64 are still being treated, with 20 fighting for their lives. Their injuries include major organ damage, and some may still lose limbs.
The nurse, who asked to remain anonymous, has described the disturbing nature of the injuries suffered by the six patients admitted to his ward from the arena tragedy.
He said: "It was like patients had been shot with nuts and bolts. They came in traumatised. There were serious injuries to limbs. They had gone through major blood supplies.
Salford Royal medic Zaf Naqui also praised his team.
On Facebook, he wrote: "Proud of our team in theatres today and all at Salford Royal and across the city. It's been quite a difficult day so far both emotionally and physically. Well done to all for being resolute despite the terrible blast trauma. #Manchester."