You Are Here >
>

Meet the Team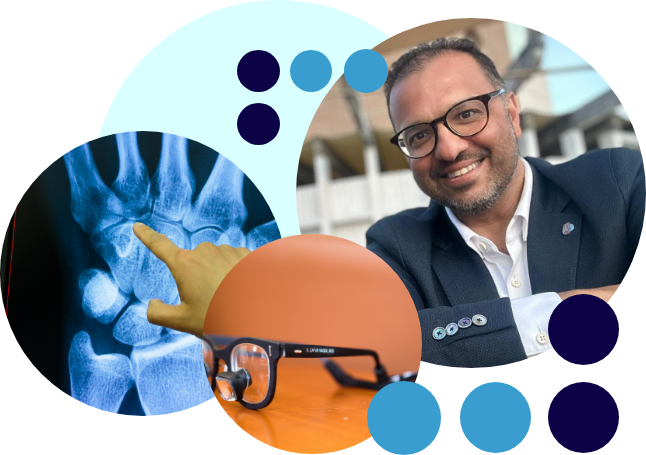 Meet the Team
Zaf has carefully brought together a team of experts from various disciplines with the common goal and focus of looking after you and giving the very best care for your hand.
Consultant Hand Surgeon
With over 25 years surgical experience, Zaf Naqui has been a Consultant Hand & Surgeon since 2008. He has a super-specialist interest in hand and wrist injuries, arthritis, dupuytrens disease, carpal tunnel syndrome, wrist pain and wrist arthroscopy which he manages alongside all common hand conditions including emergencies. He treats elite professional athletes including cricketers, rugby league, cycling, motor cross, boxing, UFC, climbers, tennis players and footballers.
Read Biography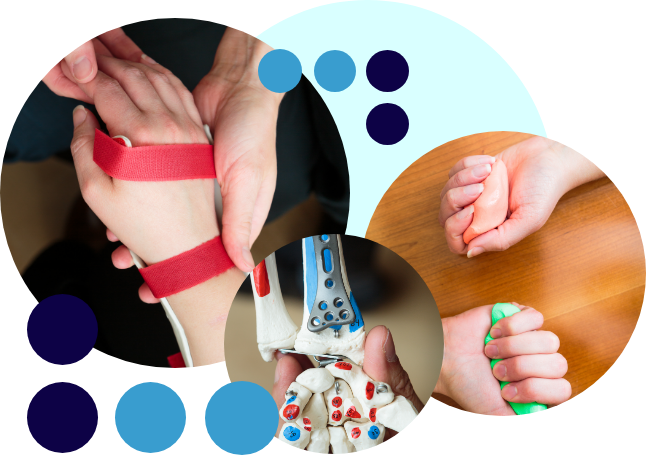 Specialist Hand Therapist
Zaf works very closely with a team of highly skilled and trained specialist Hand Therapists (Sarah, Cami, Rachel and Esther). Hand therapists have bespoke training in the physiotherapy, rehabilitation and splintage of the hand. They are experienced in treating traumatic hand and wrist injuries, post-operative rehabilitation of the hand following elective procedures as well as the triage assessment and management of GP or Consultant referred hand and wrist problems. Mr Naqui's team of hand therapists have BAHT (British Association of Hand Therapy) accreditation.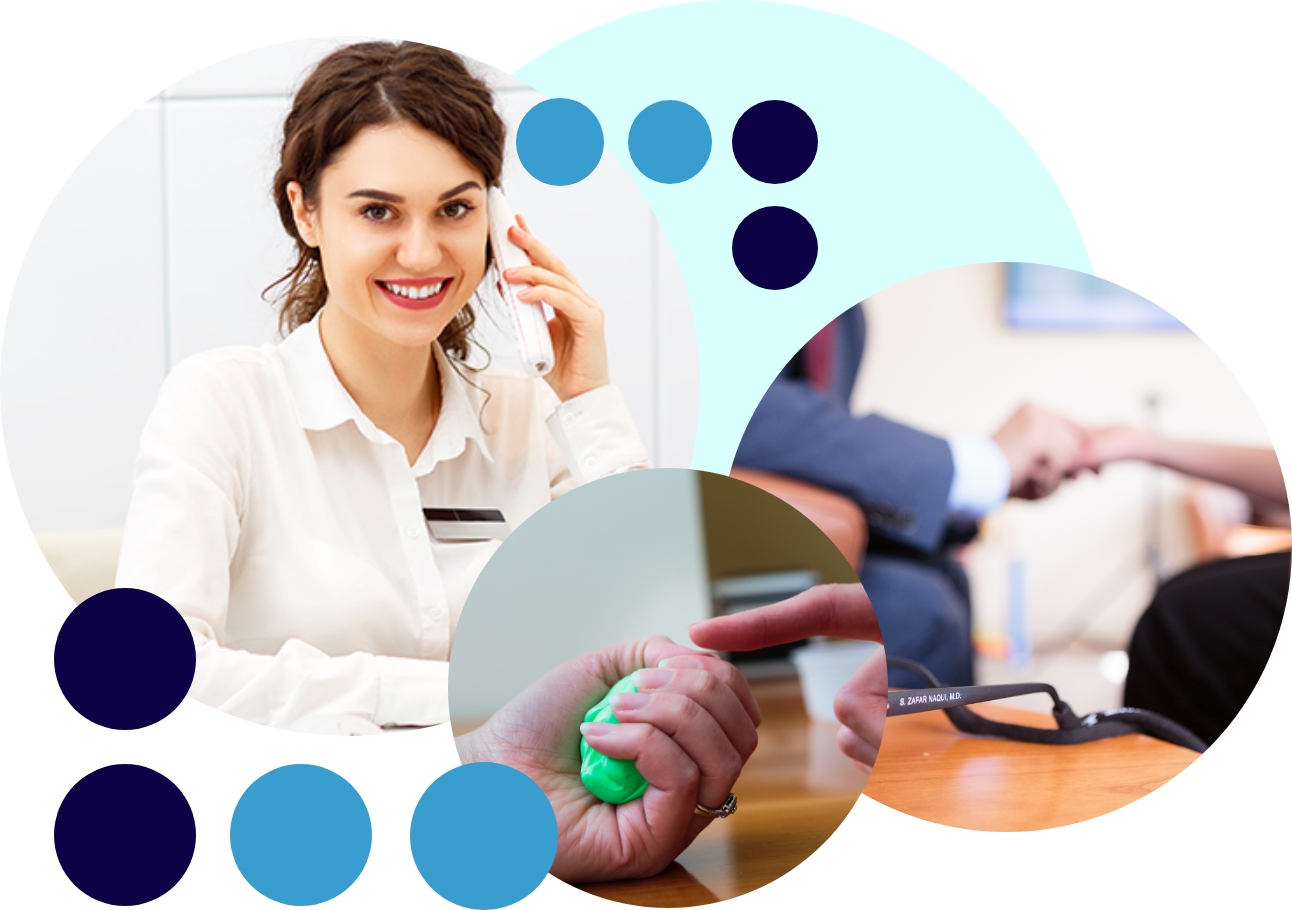 Secretary
Donna is a highly experienced and much loved by our patients. She holds diplomas in IAM Business & Administrative Management, LCCI Business Practice and AMSPAR Medical Administration. She is usually your first point of contact dealing with telephone calls, post and emails. All our patients are very fulsome in their praise for Donna's empathy, skill and professionalism. She will put you at ease and help you along your entire journey throughout your care.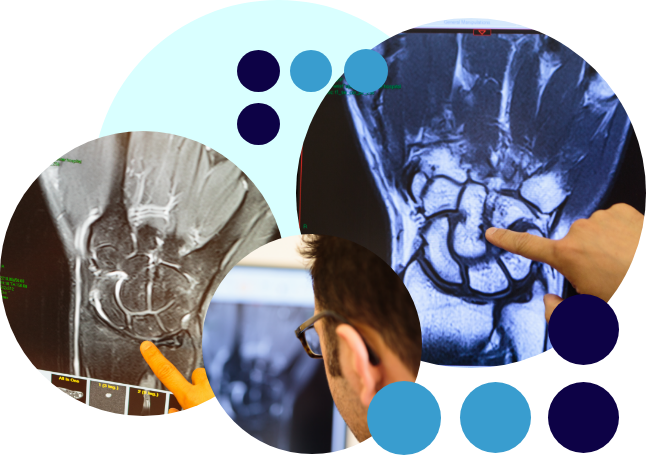 Musculoskeletal Hand & Wrist Radiologists
Mr Naqui works very closely with specialist expert Hand & Wrist Consultant Radiologists Professor Waqar Bhatti, Dr. Jonathan Harris and Dr. Sarah Jackson. All three practice within Manchester and hold the Fellowship of the Royal College of Radiologists (FRCR). They are proficient in the performance of ultrasound and interpretation of magnetic resonance imaging (MRI), computed tomography (CT) and nuclear medicine studies. If you require imaging for your condition this is usually performed and reported within seven days.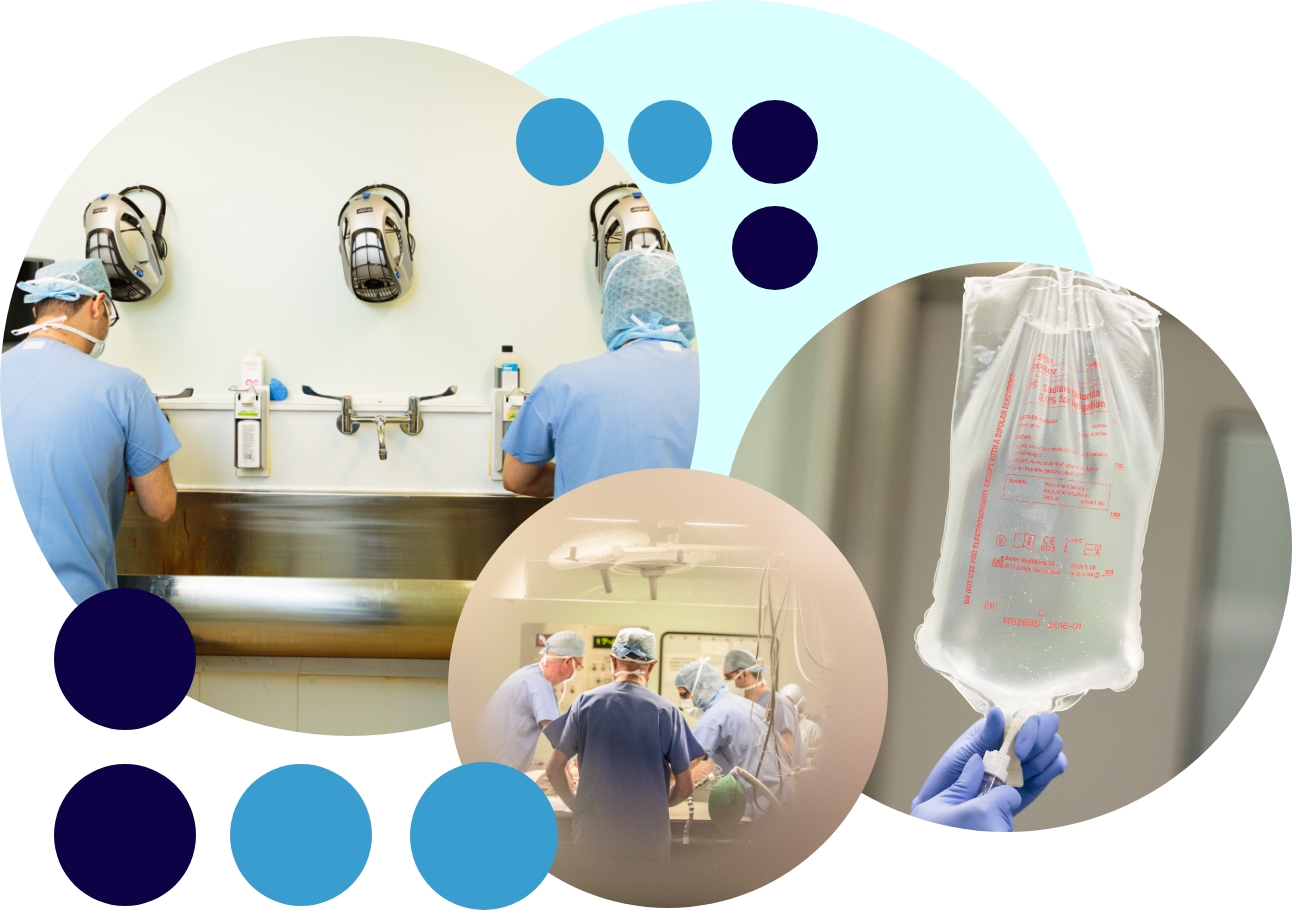 Anaesthetists
Mr Naqui's anaesthetists are all highly experienced NHS Consultants holding the Fellowship of the Royal College of Anaesthetists (FRCA). In addition they are trained in the art of regional anaesthesia enabling patients to be able to have their operation awake whilst the arm is put to sleep. They will ensure your utmost safety during the surgical procedure.
Your anaesthetist will carefully discuss all the options available to you for your choice of anaesthetic and help you reach your decision as to which anaesthetic you wish to chose.