You Are Here >
>

Biography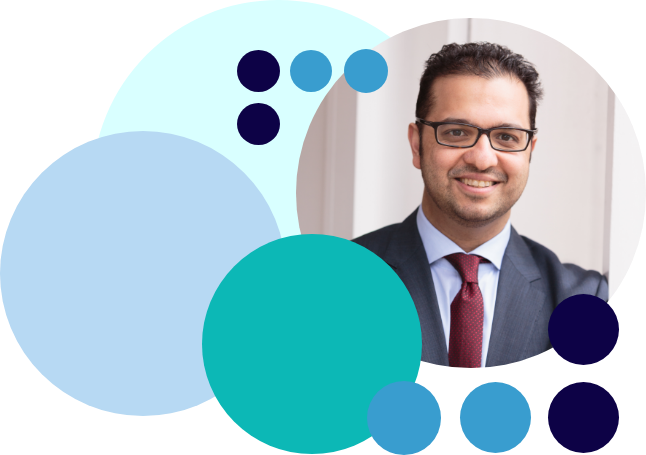 Biography
Zaf Naqui is a Consultant Hand & Wrist Surgeon, with over 25 years of surgical experience. He has a super-specialist interest in hand and wrist injury, arthritis, Dupuytrens disease, carpal tunnel syndrome, wrist pain and wrist arthroscopy which he manages alongside all common hand conditions. He treats elite professional athletes including cricketers, rugby league, cycling, motor cross, boxing, UFC, climbers, tennis players and footballers.
His NHS practice is at Salford Royal Hospital (Northern Care Alliance NHS Trust), one of the leading teaching hospitals of the University of Manchester. Within the Northern Care Alliance he is the Group Clinical Director of the Department of Trauma, Orthopaedic & Plastic Surgery comprising 53 consultants and serving a local population of 1.2 million.
Within the profession of Hand Surgery, he has held numerous positions of responsibility for both the British Society for Surgery of the Hand (BSSH) and the Federation of European Surgical Societies of the Hand (FESSH). He currently serves as Officer and Honorary Treasurer for the BSSH and is an Executive Committee member and the communications lead for FESSH.
He is an examiner for both the British and the European Board Hand Diplomas and a committee member for the 'BSSH Instructional courses in Hand Surgery'. He is the founder and convenor for the 'BSSH Masterclasses in Hand Surgery' training other hand surgeons in the art of hand surgery. He is also an Honorary Senior Lecturer at the University of Manchester.
Mr Naqui also served as Chair of the North West Surgical Hand Society and the SAS Hand Club Manchester. Mr Naqui served as the SM Editor for the prestigous Journal of Hand Surgery(European) for 8 years.
He is a faculty member on a number of surgical courses, including the Masterclass courses (FESSH and BSSH), preparation of senior surgical trainees for the European and British Hand Diploma, as well as the specialist FRCS Orthopaedic exam. He has a keen interest in undergraduate and post-graduate teaching as well as surgical training, lecturing in the UK and abroad.
Mr Naqui was awarded dual postgraduate certification in Hand Surgery from both the British and the European Boards of Hand Surgery in 2013 becoming the first Consultant Surgeon to hold these awards. In 2016 Mr Naqui was awarded the first ever 'Master of Hand Surgery' from the BSSH and University of Manchester for his research into wrist ligament injury (scapholunate dissociation).
He has completed a Masters degree in Orthopaedic Engineering, published his research in numerous journals and presented it within the UK and internationally. One of his research projects evaluated the latest techniques of wrist ligament injury.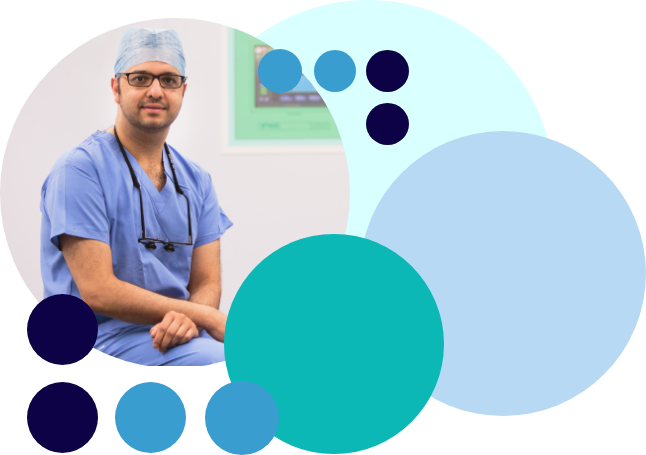 Mr Naqui is from Manchester and attended The Manchester Grammar School before studying medicine at University College London. He underwent higher specialist training in Orthopaedics in the North West. After this, he undertook a 12 month Hand and Wrist Fellowship at Wrightington Hospital followed by a BSSH-TIG ATP Hand Fellowship in Ortho-Plastic Hand Surgery.
Mr Naqui has also won fellowships at Harvard University (Massachusetts General Hospital) and was awarded the prestigious British STACK Fellowship (2013) and the American Board International ASSH Fellowship (2014).
Mr Naqui is a member of The British Society for Surgery of the Hand, European Wrist Arthroscopy Society and The International Society for Sport Traumatology of the Hand.
His hobbies centre on his children, weight-training, squash and trekking. In 2009 Mr Naqui trekked to the summit of Mount Kilimanjaro and continues to attempt to encourage his children to share his passion for trekking.
Professional Memberships
Board of Examiners for British Diploma Hand Surgery (BSSH)
Board of Examiners for the European Board Hand Diploma (FESSH)
Convenor of Masterclasses in Hand Surgery (BSSH)
Committee for the Instructional Courses in Hand Surgery (BSSH)
SM Editor for the European Journal of Hand Surgery
Member of the British Society for Surgery of the Hand
Fellow of the Royal College of Surgeons
Professional Leadership
Group Clinical Director Dept. Trauma, Orthopaedic & Plastic Surgery, Northern Care Alliance NHS FT
Clinical Director Dept. Trauma, Orthopaedic & Plastic Surgery, Salford Royal NHS FT (2019-2023)
Clinical Lead for Governance & Patient Safety, Department of Orthopaedics
Specialty Tutor for Trauma & Orthopaedics
Honorary Senior Lecturer, University of Manchester
Honorary Treasurer and Officer (BSSH)

Executive Committee (FESSH)
Chair, Communications Committee (FESSH)
Chair, Communications Committee (BSSH) 2015-2022
Chair of the North West Surgical Hand Society
Chair Manchester Hand Society (SAS)
Mr Naqui's research publications can be also found at the following link: Click Here